I remember the exact moment I gave up on Love.
Pretty hard to believe those words are coming from the guy who's helped 1000's overcome fears, find their voices, change their stories and most importantly Find Love; yet Love somehow refused to find it's way into my life.
Can I be honest with you? — I was born to be a Husband.
Unfortunately, like most Men, I'd been deeply hurt by a Woman and decided to emotionally shut down.  I then built a wall around my heart and vowed to never let another person penetrate the inner circle of my soul.  The irony was that I ran from relationship to relationship desperately trying to prove to myself that I wasn't still in love with the woman who left and broke my heart into a million pieces, but something seemed to always be missing.
Noticing the pattern, I stopped dating and voluntarily took myself off the market and built an even higher wall than the first because I knew my dating rituals were a train wreck waiting to happen.  Professionally, I've coached so many people who run from relationship to relationship without having the courage to do the work to heal from whatever hurt or trauma that happened in their life; that wasn't going to be me.
I naively thought the wall I built was permanent, but God knew it was temporary.  During my incubator of isolation I allowed Him to pour into me with the promise to pour whatever I received from Him right back out to people who could relate.  Don't get me wrong, it was hard to
neglect my own personal desires and be obedient to my purpose, but I relentlessly and tirelessly poured as much as I could into other people.
Dozens of workshops, programs, syndicated columns, 100's of paid speaking engagements, countless TV & radio appearances, 1000's of people counseled & coached, and 5 bestselling books later… I found her.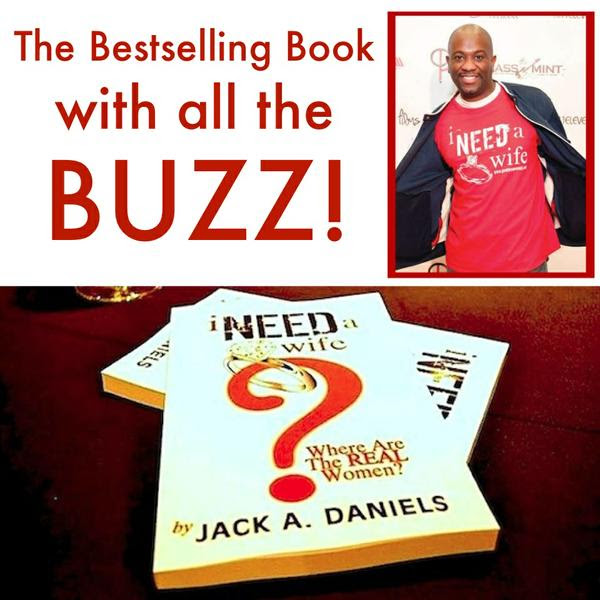 I'd just finished an NAACP award winning 14 city tour promoting my wildly successful bestselling book "I Need a Wife…Where are the REAL Women?" where I helped 100's of quality Single Men find and connect to quality Women.
The Man who's helped so many others finally found the Woman God sent to help him be the Man he's supposed to be! 
….my eyes literally just uncontrollably watered up after writing that last sentence!
I found her at a time…
When I least expected
When I wasn't looking for love at all
When all I was focused on was serving & helping other people
When I realized how to comfortably walk in my Purpose
When I'd done the work to properly Heal
When God knew I was ready to receive and be responsible for a real relationship!
Somehow in the midst of serving others and being passionate about my purpose, the wall I built around my heart had been Divinely dismantled brick by brick without me even knowing.  
I found her…
but I never would've been able to find her if I didn't do the work to

first find myself. 
A year filled with a nonstop stream of conversations, vision sharing, meeting family members, friends, touring the country speaking together, growing businesses, and a never-ending string of romantically-infused-play-dates…
I remember every detail about the very day I proposed to my Best Friend; the Woman I vowed to spend the next 75 years of my life loving.
Moral of the story – – – Love still exist when you have:
the

Courage

to do something different
the

Conviction

to believe and trust the process God takes you through
and the

Commitment

to do the work to heal from your hurts
Let down your walls long enough so the love of your life can see you…
Here's the video of the day I proposed to my Dream Girl…  Get your tissue! 🙂
Enjoy and Share this Love Story with someone you know needs to be reminded of the power of Love.