You may not know it, but this picture represents sooo much to me.
I was standing on the edge of a high-rise rooftop in New York City's
upper west-side overlooking Central Park.
I was in the middle of a very expensive photo shoot for the amazing
hit television show I'd just finished filming.
If it looks like I'm clowning around… well – – – it's because I WAS! (don't judge me)
The truth is… I absolutely suck at posing for the camera so my best pictures
come from just being silly! (what can say… I am NOT a model!) Lol
Despite my non-modeling, this experience was amazing!
Can you believe the people who live in buildings this close to
Central Park literally pay millions to live there? And here I am…
this little country kid from Kansas City who's somehow
been blessed to help and reach millions
over the years!
I've done it all… From bestselling books, to radio shows, magazines,
blogs, newspapers, conferences, counseling, seminars, coaching,
national television and more!
Can you say WOW! Pretty cool huh…?
But believe it or not, my life wasn't always like this…
Just a few short years ago, I was stuck working a job I dreaded going to
every—single—day. I politely talked to people who I didn't like
and who I knew didn't like me! I was living beneath potential.
I knew I was created for more.
But I lacked the clarity or confidence or guidance to
do anything about it.
I didn't have a real relationship.
– – – or anyone worthy enough to give my love to either.
I felt lost… like I was just going through the motions.
And everyday I questioned my purpose.
I was stuck – – –
and I had no idea what to do next…
So I prayed for direction, studied, took classes and tried as many new things as I could. I took great leaps (even though I was afraid) to position my life for something greater I could feel coming.
I went from staring at quotes I used to hang on the walls of my stuffy little
cubicle to counseling, teaching and helping 1000's of people
who literally began quoting ME!
Now everyday I get the privilege of helping people (like you) unlock & unleash their God-given awesomeness!
So what's the secret?
I told you I had a BIG announcement coming.
Maybe you're in the same place I was…
You know in your gut it's time to get clear and start positioning yourself for a shift and breakthrough because you ain't getting any younger!
You're not alone.
The most frequent question I've been getting lately has been, "How do I
get unstuck, find my purpose and get the life (or love) I know I deserve?"
Well, I'm going to give you a complete blueprint for a life and love makeover!
If you want it. (And it doesn't have to take you 10 years to get it!)
Here's the good news…
I'm hosting a FR*EE Virtual Workshop Training:
The Power of Expectancy
How to Get the Life or Love You Deserve
Sunday, March 6th, 8pm EST

(

7pm

Central)
It's Completely FR*EE!
Listen…
Back then, I didn't have a clue what to do or how to do it.
I didn't have a road-map, no mentor, and no examples of what it looked like or took to turn myself, my story, my ideas, plans, purpose and gifts into a more fulfilling life.
It was rough.
But, today I'm happily married to my dream girl, live in a dream house and have a purpose-driven company that helps people (like yourself) walk in your calling and actualize your dreams and destiny too!
It's possible for you, too!
Let me help.  Let me show how to live with and use the POWER OF EXPECTANCY.
 Click here NOW to register instantly!
So if you're ready to upgrade your life or love to the next level,
I'd love to show you how to get what you deserve!
Can't wait to share this with you! So get registered!
This is going to be soooo much FUN!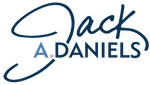 "Keep the faith, keep making it happen and remember to
always Stay Out of Your Own Way!"