Over the years I've become so good at coaching and counseling that Clients often ask me, "Can I predict the future?"
It's because after they experience a breakthrough, they usually end up saying, "It happened just like you said it would or How did you know?" HA… I wish I could tell the future because then I'd be able to spoil what happens on Scandal a week before the newest episode comes out! Lol (just kidding ladies)
The honest answer is, "NO, I cannot predict the future."  The gift God has blessed me with is the ability to understand human behavior and patterns extremely well.
Observing a person's habits tells you a lot about their life.
For example:
If a person has a habit of eating unhealthy; it will show.
If a person has a habit of exercising 5 times a week; you'll see it in their muscle definition.
If someone pinches pennies and saves every dime; their bank account probably looks GREAT!
If someone persistently chases their Dreams no matter what; eventually the Dream becomes their reality.
Habits form Attitudes, attitudes form Beliefs and Beliefs form your Expectations!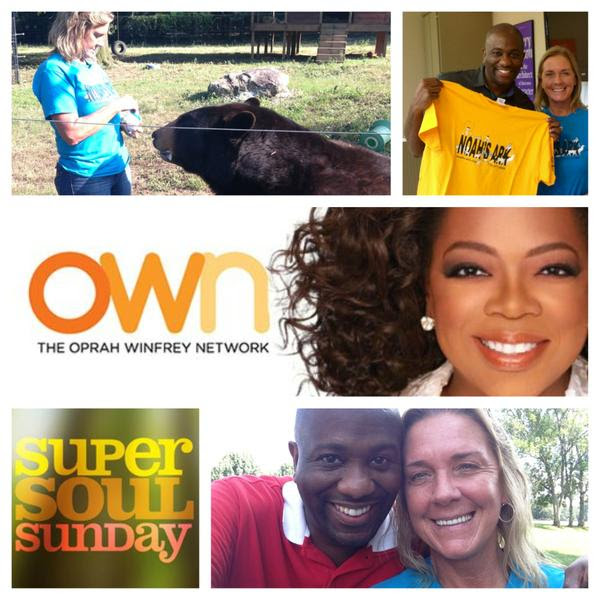 One of my favorite Clients and friend, Jama Hedgecoth is the CEO of Noah's Ark.  Jama's persistence in pursuing her dream is an amazing story!  She had a BIG vision at a young age and everyday she tirelessly worked towards it.
She'll tell you about the times when she had no money or no electricity.  Or that she had a family and farm to feed and sometimes had to go dumpster diving for food.
She'd even tell you that people called her crazy, but she still never let go of her Dream.  Her habitual sacrifices, service, persistence and most of all prayers are what make her successful.
Today she houses 1,000's of animals at Noah's Ark, has raised over 400 children, been on every radio and television show from CNN, Fox News, HLN, Nat Geo and she's been featured on Oprah's Super Soul Sunday on OWN!!  How's that for Faith?!
So do I predict the Future?  No, I predict people's Faithfulness to the promises & gifts God gives us.
___________________________________________________________________
So my question and Challenge to you this week is, "What habits are you rehearsing daily?" 
Your Dreams are within your reach.  However, it starts with you doing the work.  Your vision, your voice, relationship, health, finances, job OR that "Calling" you still keep trying to ignore – – – 
Bad Habits = Excuses.  If you're serious about breaking through to be the person God destined you to be, stop letting bad habits and excuses define you… Start saying "YES" to what God has already promised you!
I can't predict the future, but I will tell you that doors start opening more the sooner you focus on going after what you want daily!  Make your Vision a part of your daily routine and quit making excuses about time, money or lack of information.
When you're ready for help… people like myself are here to give it!  So no more excuses!
It's time to create the future you deserve!
I'd love to be your Mentor to help you with your journey… Just click here to start the conversation.